Hearing Aid Accessories
Modern Hearing Aid accessories help you hear more in challenging situations where carrying a conversation can be frustrating even with hearing aids. Common hearing aid accessories include.
Remote control
Bluetooth or wireless accessories for easier cell phone conversation and improved clarity listening to TV programs.
Wireless remote microphones to understand a speaker over a distance.
Wireless accessories for enhanced speech clarity in background noise or in large groups.
Android and iOS applications.
Batteries:
PowerOne Batteries for $25.00 (Pack of 60 Batteries).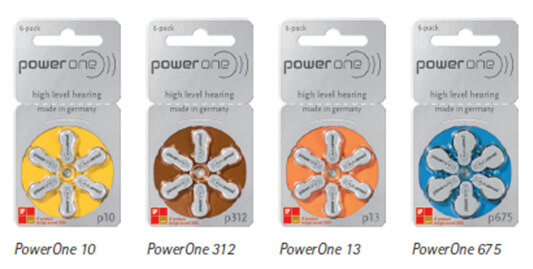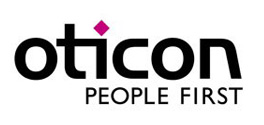 Hearing Aid Accessories - OTICON

TV Adaptor 3.0 – Twin Link

- Direct Streaming to hearing instruments
- Range up-to 15 Meters
- Stereo
- Dolby Digital Sound.

Remote Control 3.0 TwinLink

- Discreet
- Adjust Volume
- Choose Programs

Streamer

- Advanced interface allows hands-free streaming between electronic devices and the user's Oticonhearing instruments. The compact, user-friendly design features texturized rubber edges for easy handling and a comfortable grip.
- Intuitive design with three buttons of instantly select and activate the application you need.
- Advanced features can be enabled in Genie, If needed.
- Neck loop in three cord lengths and two colors (black and white.)
- Long battery life-delivering up to eight hours of streaming time for afull day's use.
- Compatible with al wireless Oticon hearing instruments and connectLine devices for seamless, hassle-free upgrades.

Phone Adapter

- Answer the phone from "Where you are" - no need to move to the phone.
- No more missed calls. With a wireless range of 30 meters, users can hear and answer a call from almost any room in the house.
- Distinctive ringtones* (configurable) signify whether incoming calls are to the mobile or landline phone. (*only available for Oticon Alta)

TV Adapter

- Up to 30 meters range between user and TV with Streamer Pro.
- Support for digital stereo (PCM) and Dolly Digital. (Dolby and the doule-D symbol are registered treademarks of Dolby Laboratories)
- Integraed in the ConnectLine system the user will be notified of incoming phone calls while watching TV(requires ConnectLine phone adapter for landline phone notification)

Microphone

- Surrounding noise is filtered out for better speech intelligibility for the hearing instrument user.
- Wireless range up to 15 meters.
- Integrated in the Connectline system, the user will be notified of incoming mobile phone calls while using the microphone (landline phone requires ConnectLine phone adapter).

Remote

- Users and caregivers can adjust volume and program settings of Oticon instruments easily and discreetly with this companion accessory.
- No need to touch the buttons on the hearing instruments! The Remote Control offers greater flexibility for smaller instruments with no external control buttons.

Note: Please check with our Audiologist regarding the compatibility with your Devices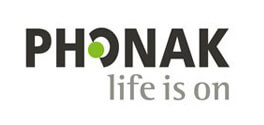 Hearing Aid Accessories - Phonak

Phonak ComPilot connects wirelessly to all Phonak wireless hearing aids and supports audio inputs via 3.5mm Jack and the Europlug socket. Connecting the Roger X receiver to ComPilot allows streaming from Roger microphones. It provides high quality sound when watching TV or listening to music for a longer time period

Compared to Compilot II, the small and stylish Phonak ComPilot Air II is focused on Bluetooth technology, to connect Phonak hearing aids wirelessly to mobile phone or Bluetooth enabled music sources. It can also be used with the Phonak TVLink II of the Phonak RemoteMic.

Phonak RemoteMic, is a wireless microphone for one-on-one conversations over distance. The RemoteMic is clipped onto the speaker's clothing. Combined with Phonak ComPilot II on ComPilot Air II, it transmits the speaker's voice directly to both hearing aids over a distance of up to 20 meters (66 ft).

Phonak TVLink II is the interface to TV and audio sources supporting digital audio signals. The TVLink II is usded with Phonak Compilot II or ComPilot II or ComPilot Air II and turns any Phonak wireless hearing aids into a headset with a range of up to 30 meters (100 ft). It offers stereo sound quality and low latency transmission.

Phonak DECT II cordless phone is easy to use and designed for people with hearing loss. It is also suitable for people without hearing loss and can be used like a regular cordless phone. The main benefit is the direct binaural streaming to both hearing aids for maximum speech understanding.

Phonak Easycell connects hearing aids wirelessly with any Bluetooth enabled mobile phone. It binaurally streams the phone call directly to the hearing aids for maximum speech understanding.

The Phonak PilotOne is designed for simplicity and ease-of-use.

Feature overview

- Easy volume and program selection
- Home button switches to default program
- Key lock function

Roger Clip-On Mic

The Roger Clip-On Mic is a small microphone that is clipped onto the clothes of the conversation partner of the hearing aid wearer. THe conversation partner then speaks into the Roger Clip-On Mic and the sound is transmitted over distance, directly to the hearing aids wearer's hearing aids. It uses Roger technology to transmit and therefore offers unparalleled sound quality and speech intelligibility in background noise.

Roger Pen

On the cutting edge of technology, the Roger Pen is the ultimate accessory for understanding over a distance, as well as in background noise. The Roger Pen is fully automatic and chooses its own microphone setting to best suit the noisy environment if finds itself in - therefore, delivering uncompromised intelligibility of speech in background noise. It can be put on a table, held in the hand or worn around the speakers neck.

The Roger EasyPen is an exciting product for people who desire ultimate simplicity with full performance and do not need Bluetooth functionality or manual microphone control. It features premium Roger speech-in-noise and over distance performance, it is the smart solution to overcome difficult listening situations. It can be used as a standalone microphone or alongside other Roger EasyPens, Roger Pens or Roger Clip-On Mics.

Note: Please check with our Audiologist regarding the compatibility with your Devices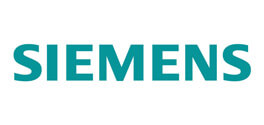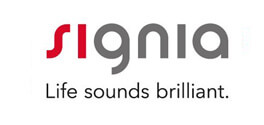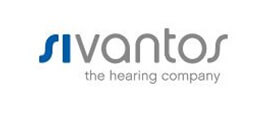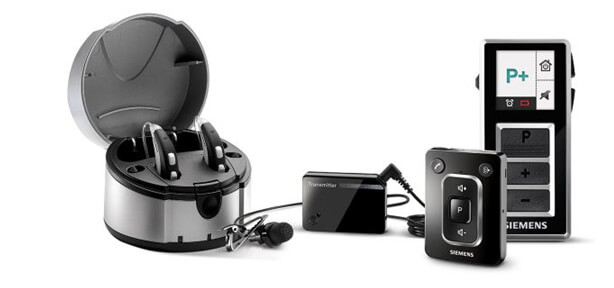 Hearing Aid Accessories - Siemens

EasyTek: The lightweight audio streamer and remote control quickly connect all e2e wireless™ 3.0 enabled hearing aids to Bluetooth-enabled devices.

The TV Transmitter connects TVs without Bluetooth functionality to the easyTek. This way, your clients can wirelessly stream sound directly into hearing aids and fully enjoy their favorite movie.

VoiceLink™ wirelessly connects to easyTek. When the microphone is given to a speaker, it directly streams their voice to the hearing aids – which is especially helpful in difficult listening situations like meetings.

Cellion Charger for rechargeable Li-ion powered hearing aids.

The eCharger recharges and dehumidifies hearing aids overnight, so your clients don't need to worry about changing batteries.

The ideal solution for anyone who wants discreet, convenient control of their hearing aids without the need for a large remote control or smartphone. Reliable and easy to use, the miniPocket is small enough to carry on a key ring yet powerful enough to control all essential features.

The sleek easyPocket™ with large buttons and an easy-to-read display even gives users with dexterity issues easy access to their hearing aids.

Note: Please check with our Audiologist regarding the compatibility with your Devices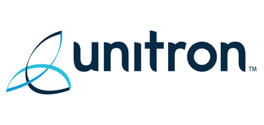 Hearing Aid Accessories - Unitron

Sound is delivered to both hearing instruments to make watching TV more enjoyable and entertaining

- Where is it used?
- Watching television
- Who is it best for?
- People who like to be entertained by the TV
- Benefits
- Up to 30 metres transmission range Up to 4 devices can be paired

Companions are heard more easily in challenging environments with this personal wireless microphone system that streams audio to both hearing instruments through the uDirect 3 or the uStream

- Where is it used?
- Lectures, presentations, noisy restaurants and in the car
- Who is it best for?
- People who want to hear a single sound source in a challenging environment
- Benefits
- Audio streaming up to 20 metres Line of sight to hearing instrument is not necessary

Direct connections to communication and entertainment devices in stereo sound and with maximum battery life

- Where is it used?
- Mobile phones, TVs, FM receivers and MP3 players
- Who is it best for?
- People who want to control their hearing instruments and enjoy long periods of stereo streaming from their entertainment devices, like the TV
- Benefits
- 24 hour battery life when streaming Compatible with uControl app uMic compatibility Up to 8 devices can be paired

Stereo sound is experienced through easy, more discreet connectivity to wireless devices

- Where is it used?
- Mobile phones, TVs and Bluetooth® MP3 players
- Who is it best for?
- People who want discreet control of their hearing instruments and stereo streaming
- Benefits
- 4 hours battery life when streaming Up to 6 devices can be paired Compatible with uControl app uMic compatibility

Discreet and easy volume adjustment and switch programs for customised listening in the moment

- Where is it used?
- Anywhere
- Who is it best for?
- People who want more control over their listening experience
- Benefits
- Discreet control
Easy to use
12 months battery life on average


Note: Please check with our Audiologist regarding the compatibility with your Devices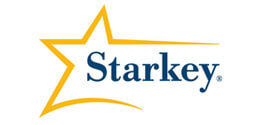 Hearing Aid Accessories - Starkey

SurfLink Mobile

The industry's most unique and versatile cell phone solution, SurfLink Mobile uses our proprietary Just Talk mode to enable true hands-free cell phone conversations (thanks to its ability to turn our wireless hearing aids into both phone receiver and microphone). But it's also a breakthrough remote microphone, assistive listening device, media streamer, and hearing aid remote, too.

SurfLink Media

The industry's first set-and forget media streaming solution, SurfLink Media connects to TVs, stereos and more to wirelessly stream audio to users' hearing aids while enabling seamless room-to-room transitions.

SurfLink Remote

This handy remote lets patients adjust and control their wireless hearing aids with the push of a button.

The all-new SurfLink Remote Microphone is designed to stream audio directly to your Muse hearing aid. This discreet, lightweight microphone can be worn by a conversation partner to aid patients in one-on-one conversations or settings with multiple speakers. Patients are able to switch between different modes to optimize their listening experience in difficult environments.

Note: Please check with our Audiologist regarding the compatibility with your Devices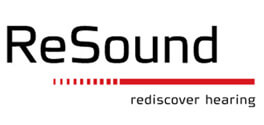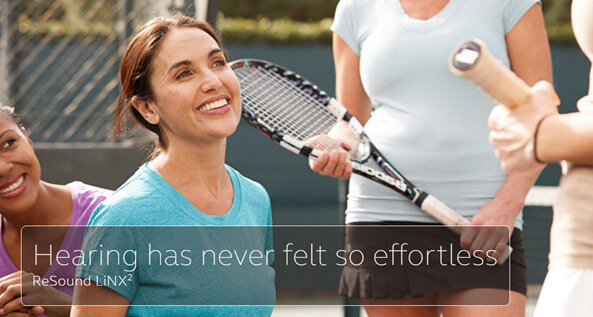 Hearing Aid Accessories - ReSound

ReSound Micro Mic

Enjoy exceptional speech understanding and easily focus on the sounds you want to hear, even in a noisy place. Plus extend your hearing range by up to 25 metres in clear line of sight.

ReSound Multi Mic

Works like the Micro Mic and doubles as a table microphone. Connects with loop and FM systems*, and has a mini-jack input for streaming audio from your phone or music player.

*FM receiver required

ReSound Phone Clip+

Make crystal-clear phone calls, mute background noise while you talk, and stream music, podcasts or any other audio from your phone.

ReSound TV Streamer 2

Stream stereo sound from your TV, computer, or music system.

ReSound Remote Control 2

Adjust the volume or mute your hearing aids, change programmes, and see all your settings at a glance.

Note: Please check with our Audiologist regarding the compatibility with your Devices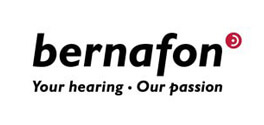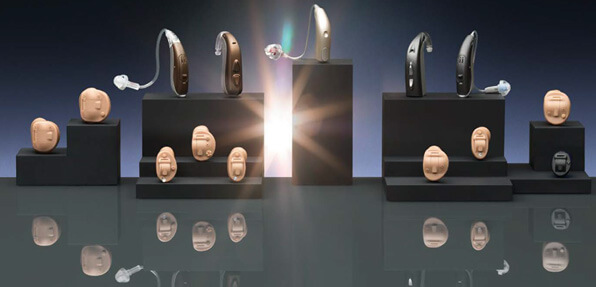 Hearing Aid Accessories - Bernafon

REMOTE CONTROL

Be your own sound captain with our remote control and manipulate your hearing instruments' functions to your gusto.

SOUNDGATE 3

Hands-free mobile phone use. With SoundGate 3, using your mobile phone is easier than ever because your phone's signals are transmitted directly to your hearing aid, thus guaranteeing very clear and natural sound. Even if your device is not Bluetooth® compatible, you can still benefit from superior sound quality since SoundGate 3 is equipped with a direct audio plug-in (DAI) facility.

SOUNDGATE MIC

Bernafon has expanded its range of wireless accessories by adding the SoundGate Mic. This newest accessory is a small microphone that can be worn by the chosen speaker. Coupled with the SoundGate 3, the speech signal is transferred directly to the hearing aids. The transmission range between the SoundGate Mic and the SoundGate 3 is up to 15 meters (49 feet), making conversations and listening from a distance clearer and easier.

TV ADAPTER 2

Because of Bluetooth® wireless technology, TV signals are transmitted directly to your hearing instruments via SoundGate 2. And thanks to the TV Adapter 2's AutoConnect feature the TV Adapter 2 is always ready for use within 10 meters (30 feet) of SoundGate 2.

PHONE ADAPTER 2

Bernafon's Phone Adapter 2 enables such communication over any landline phone. Once the phone adapter is plugged into the landline phone, SoundGate 2 receives signals via Bluetooth® and transmits them to your hearing instruments. Phone Adapter 2 and SoundGate 2 are automatically ready for use whenever they are within 10 meters (30 feet) of each other.

Note: Please check with our Audiologist regarding the compatibility with your Devices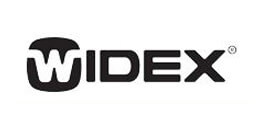 Hearing Aid Accessories - Widex

COM-DEX - KEEPS YOU CONNECTED. ALWAYS.

COM-DEX is a stylish, hands-free communication device that streams high-quality sound to your hearing aids from your smartphone.

CALL-DEX - FOR DISCREET STREAMING

CALL-DEX is an ultra-compact device for streaming conversations directly from your mobile phone to your hearing aids.

UNI-DEX - MADE FOR ALL PHONES

The UNI-DEX is extremely easy to use. Simply plug the mini-jack cable into your mobile phone or audio device, hang the UNI-DEX around your neck and stream away.

TV-DEX

With the TV-DEX you can enjoy distortion-free wireless transmission of TV sound directly to your hearing aids.

RC-DEX - REMOTE CONTROL

RC-DEX is designed for basic and easy wireless remote control of your hearing aids.

FM+DEX

FM+DEX converts signals from an FM receiver, telecoil or line in and streams them to the Widex wireless hearing aids.

DRY-GO UV™

helps your hearing aids perform at their best. The easy-to-use DRY-GO UV dries and sanitizes hearing aids and earmoulds in just 3 hours. Daily use results in improved acoustic performance, better reliability, and better ear hygiene.

Note: Please check with our Audiologist regarding the compatibility with your Devices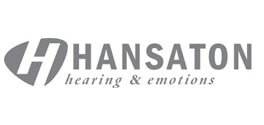 Hearing Aid Accessories - Hansaton

Full TV enjoyment with uTV3.

uTV3 transmits audio signals from the television, the computer, or the stereo to the hearing system via the uDirect3 or uStream remote control – simply and comfortably using Bluetooth. The multitalented device does more than just allowing the wearer to regulate the volume of the transmitted audio signal. HANSATON's uTV3 also serves as a charging station and holder for the uDirect 3 or uStream.

uMic2– understand a conversation partner easily.

uMic2is a wireless microphone system that allows the wearer to understand a conversation partner significantly better and more easily, even in acoustically difficult situations. uMic2 can also be attached to the other person's clothing using an integrated clip. Speech signals coming from the conversation partner are transmitted via uDirect3 or uStream to the hearing system, where they arrive clear and easy to understand.

Multimedia hearing enjoyment with uDirect3

The uDirect3 stands for pure multimedia: it enables connectivity to cell phones, televisions, FM receivers and MP3 players. Wired or wirelessly, whichever the user desires. It provides an especially clear, interference-free hearing experience in a variety of activities. Another highlight: extra-long streaming runtime gives even more freedom.

Clever streaming with uStream

HANSATON's new uStream provides a maximum freedom: it allows them to adjust volume and programming on their hearing systems, and also to connect Bluetooth-compatible devices (such as smartphones). The best part: the uStream is barely noticeable. It can be clipped easily and discreetly to clothing without the need for a cable.

Remote Control RCV2

The RCV2 remote control allows discreet adjustments to volume controls and hearing system programs. Its large, specially labeled buttons make it particularly easy to use.

Note: Please check with our Audiologist regarding the compatibility with your Devices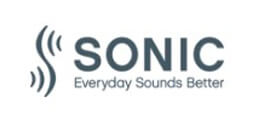 Hearing Aid Accessories – Sonic

With the SoundGate Mic, you can close the gap when listening to a distant speaker. It's a great way to better hear an instructor at the front of the room – or a friend at the far end of the table. Simply clip the SoundGate Mic to the speaker's clothing or ask them to keep it nearby. Their voice is transmitted via SoundGate 3 right into your hearing instruments.

RC-N Remote Control offers easy, discreet program and volume changes. People with dexterity issues especially love the convenience of this remote – no more fiddling with tiny buttons or dials on hearing instruments.

TV Adapter is an optional device that connects to your television. When you want to watch a show, SoundGate and the TV Adapter work together to stream the audio directly to your Sonic hearing devices. It's like having sports, news, shows and movies play right in your ears.

You control the volume level on your own — turn it up or down to your personal liking. The TV Adapter makes enjoying your favorite programming so convenient, you'll want an adapter for every TV you own.

Connect the Phone Adapter to a landline, and it will work with SoundGate to alert you to an incoming call, let you answer remotely, and hear the conversation right through your hearing aids. You can adjust the volume as needed, too. Talking on the phone has never been easier or more clear.

Note: Please check with our Audiologist regarding the compatibility with your Devices